Dr. Daniel Briscoe – Ophthalmologist, Oculoplastic, and Orbital Surgeon
Chairman of Department of Ophthalmology Emek Medical Center, Afula, Israel
First expertise: Eyes
Sub Specialty: Oculoplastics – Eyelid surgery, tear duct and orbit
Dr. Daniel Briscoe is a specialist in ophthalmology since 1995. He is sub-specialized in oculoplastic surgery which consists of eyelid lacrimal and orbital surgery.
Dr. Daniel Briscoe grew up and studied in university in Dublin, Ireland. In 1988 he graduated from the medical school of the Royal College of Surgeons in Ireland. Following his emigration to Israel in 1988, he specialized in Ophthalmology at Soroka University Hospital in Beer Sheba. During his residency he spent a period in the Wilmer Institute of Johns Hopkins Hospital, in the USA and studied ultrasound of the Eye and Orbit.
Dr. Briscoe subspecialized in Oculoplastic Surgery in 1996-1997 at the Royal Manchester Eye Hospital Eye Hospital, England, where he performed hundreds of skilled surgeries.
After returning to Israel he was appointed Director of Oculoplastic Surgery at Meir Medical Center, Kfar Saba, where he established one of the largest oculoplastic and orbital surgical services in Israel and performed thousands of surgeries. In March 2009 Dr Briscoe was appointed Chairman of the Department of Ophthalmology at the Emek Medical Center in Afula. He is a faculty member of the Medical School at the distinguished Technion Israel Institute of Technology.
Dr. Briscoe has a special interest in Orbital and Oncology Surgery and has become a recognized authority in this field. This involves operations on the eye socket of which the most common are, removal of tumors from behind the eye, correction of orbital bone fractures, trauma surgery, and correcting bulging eyes from Thyroid Eye Disease.
Dr. Briscoe is active in his field in Israel and abroad, has taught at distinguished medical institutions around the world. In 2008, he was Visiting Professor at the University of 'São – Paulo. In February 2011 he was Visiting Professor at Oakland University and took the Grand Rounds at Beaumont Hospital in Michegan.
Dr. Briscoe very involved in numerous international medical organizations and has been an organizer of many international medical conferences in Israel and overseas. He frequently attends and presents at conferences around the world.
Dr. Briscoe serves as vice president of the European Society of Ocular Oncology (OOG), and on the International Council of International Society for Ophthalmic Infections (IOIS). In addition he was elected for two periods as Head of the Israeli Oculoplastic Society.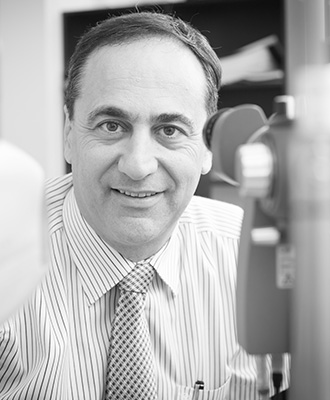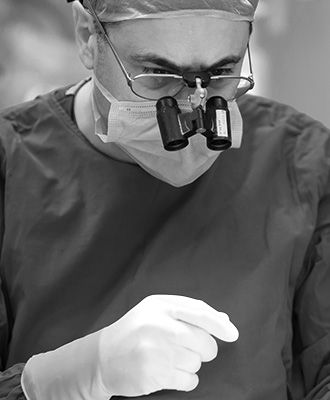 Studies and courses in Israel and abroad:
• 1987 graduate of the School of Medicine, Royal College of Surgeons in Ireland, and National University of Ireland in Dublin.
• 1989 to 1995 specialization in ophthalmology at Soroka Medical Center Beer Sheva.
• Specialization in Ultrasound of the Eye and Orbit at Wilmer Eye Institute of the Johns Hopkins Hospital Baltimore USA.
• 1996 to 1997 sub-specialization (Fellowship) in Oculoplastic surgery at the Royal Manchester Eye Hospital, England.
• 1997 Sub specialization in Cataract surgery training at the Royal Manchester Eye Hospital, England.
• 2003, 2004, Training in Endoscopic Facial Surgery, Baltimore Maryland, with Prof. Oscar Ramirez from Johns Hopkins Hospital, USA.
• 2008 Visiting Professor at the University Medical School, São – Paulo, Brazil.
• 20011 Visiting Professor at the Oakland University
• 2012 Faculty of Technion Medical School Israel.
Clinical experience:
• 2009 Chairman of Department of Ophthalmology, Emek Medical Center, Afula, Israel.
• 1998 -2009 Director Oculoplastic and Orbital Surgery, Senior Ophthalmologist at Meir Medical Center, Kfar Saba Israel.
• 1997-1998 Ophthalmologist and Oculoplastic Surgeon at Rabin MedicalCenter, Petach Tikva Israel.
• 1993-1998 Ophthalmic Ultrasound Specialist at Mor Imaging Institute Bnei Brak Israel.
Academic experience:
• Supervises students dissertations (MD) medical school.
•Center for Continuing Education Course in Ophthalmology, Sackler School of Medicine, Tel Aviv University.
•Training medical specialists from Israel, Greece, and Turkey.
•Published works in world literature.
• Organization of national and international conferences.
Positions:
• Vice President of the European Society of Ocular Oncology (OOG).
• International Council of International Ocular Inflamme1dbdfa9ation Society
• Chairman (twice) of Israeli Society of Oculoplastic Surgery
• Member of Israeli Society of Ophthalmology
• Member of International Society of Ocular Oncology
• Member of Israel Society of Vision Research (ISVER)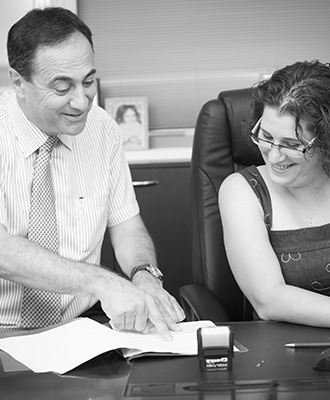 Appointments:

072-3969917

| 050-4090966
Tel Aviv, Assuta, Ramat ahayal | Afula: Yitzhak Rabin 18